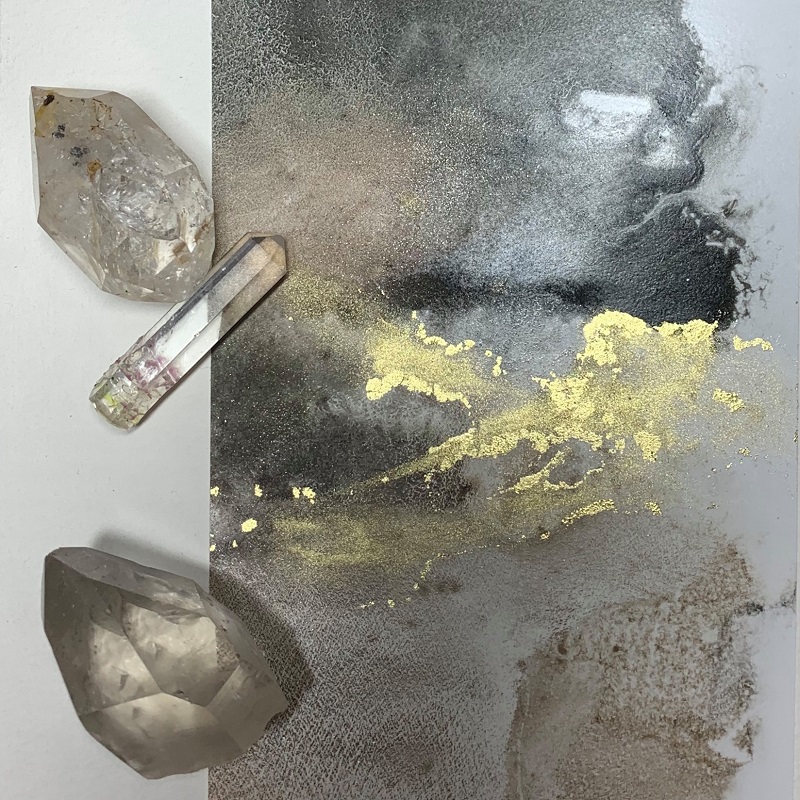 Come Paint with Real Gemstones and Crystals
Are you looking for inspiration? Connect with your heart with an uplifting and truly unique art class. Reveal the hidden talent within you and tap into the transformative magic of real handmade gemstone watercolor paints. It's equal parts science, alchemy, and creative innovation. Each participant will take home their own canvas.
Cost: $45 per person and $40 for TMA members with all supplies included with limited space available.
Please note the elevator to the Alice Chaiten Baker Center for Art Education is out of order. The building remains accessible through the entrance located on the south side of the building along Alameda, the door is labeled in larger white vinyl letters "166." Please call 520-616-2692 for assistance.
---
Artist's Bio: 
Karyn Holyk is a professional watercolor artist, with a unique focus on gemstone and crystal pigments and paints. Holyk uses ethically sourced crystal and gemstone dusts. The magic is the physical science of each mineral, married with their spiritual and metaphysical attributes. Her artwork and classes are weave together a journey through history, faith, color theory, geology, science unlock and the deep personal wisdoms within us all.