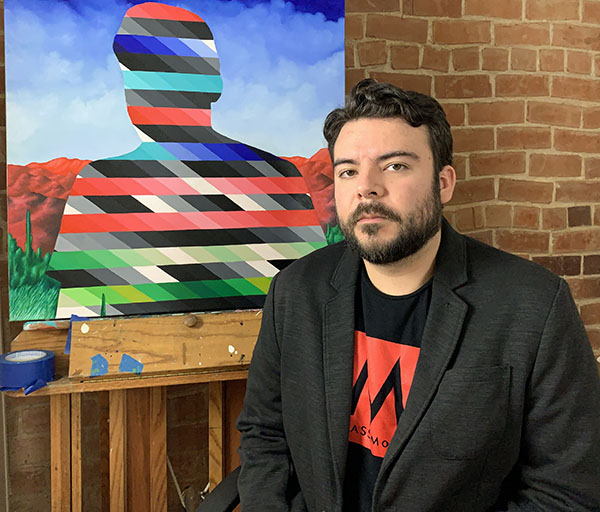 Online delivery through Zoom. Connection information will be sent to registrants one day prior to the event.
Hear from artist Alejandro Macias as he shares insights about his work featured in 4×4 and his artistic practice. This conversation will be facilitated by Dr. Kristopher Driggers, assistant curator, Schmidt Curator of Latin American Art, who curated Macias's component of 4×4.
About the Artist
Born and raised in Brownsville, Texas, along the U.S.–Mexico border, Alejandro Macias's body of work addresses themes of heritage, immigration, and ethnicity, which are set in contrast to his critical engagement with the assimilation and acculturation process, often referred to as "Americanization." Macias currently serves as an Assistant Professor at the University of Arizona School of Art. His work can be found in the collections of the Brownsville Museum of Art, Brownsville, Texas; The City of San Antonio, San Antonio, Texas; and many private collections.
Free First Thursday is presented by an anonymous donor.