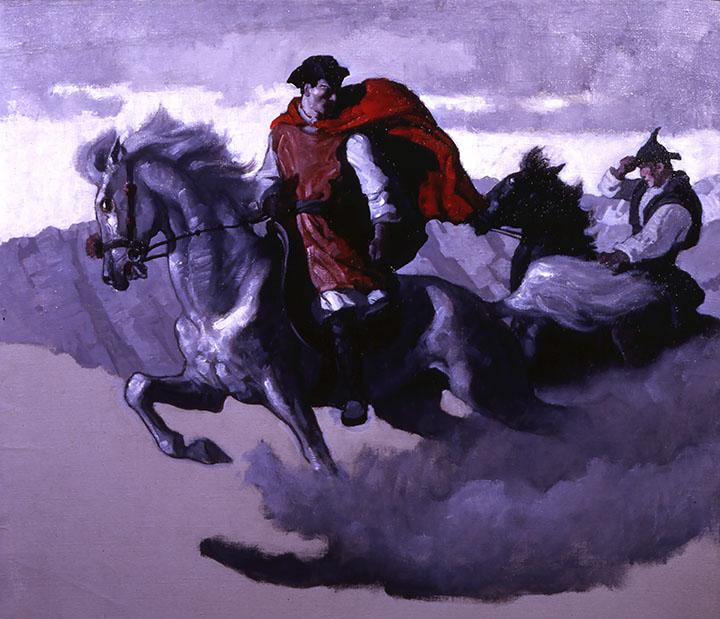 Online delivery through Zoom
Virtual Free First Thursday: Join Christine Brindza, Senior Curator/Glasser Curator of Art of the American West, for a focused look at the work of N.C. Wyeth.
Registration required. Zoom connection information will be sent one day prior to the event.
Free First Thursday at TMA is presented by an anonymous donor.
IMAGE: N. C. Wyeth, We rode quietly until the suburbs had dropped behind, and then lashed out furiously. (left side), 1923, oil on canvas. Bank of America Collection.