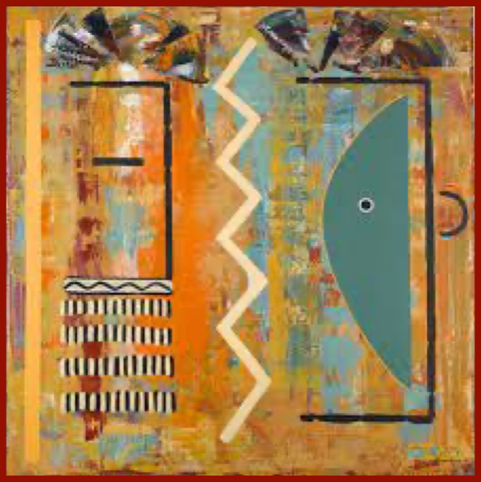 We will learn about the art of the Naminga family. Dan Naminga and sons Arlo and Michael are three highly respected Santa Fe contemporary artists whose work reflects their Hopi heritage and the world of today.
Monthly lectures examine art and artists that have influenced the world, from the great classics of Europe to the art of the Southwest, to the most exciting trends in modern and contemporary art. The Museum will also be open on those days, so bring the family, enjoy the Art Talk, and then wander the galleries!
Art Talks are $5 for non-members; free for TMA members and students with ID.
The elevator to the Alice Chaiten Baker Center for Art Education is temporarily out of order. The building remains accessible through the entrance located on the south side of the building along Alameda, the door is labeled "166." Please call 520-616-2692 for assistance.
---
Naminga, Naminga, Naminga: ¡Tres Artistas que Quizás no Conozcas pero que Deberías Conocer!
Presentado por Linda Friedman.
Aprenderemos sobre el arte de la familia Naminga. Dan Naminga y sus hijos, Arlo y Michael son tres artistas contemporáneos muy respetados de Santa Fe, cuyo trabajo refleja su herencia Hopi y el mundo de hoy.
Tenga en cuenta que el elevador al Centro de Educación Artística Alice Chaiten Baker está temporalmente fuera de servicio. El edificio continúa accesible a través de la entrada ubicada en el lado sur del edificio a lo largo de Alameda, la puerta está etiquetada "166". Llame al 520-616-2692 para obtener ayuda.