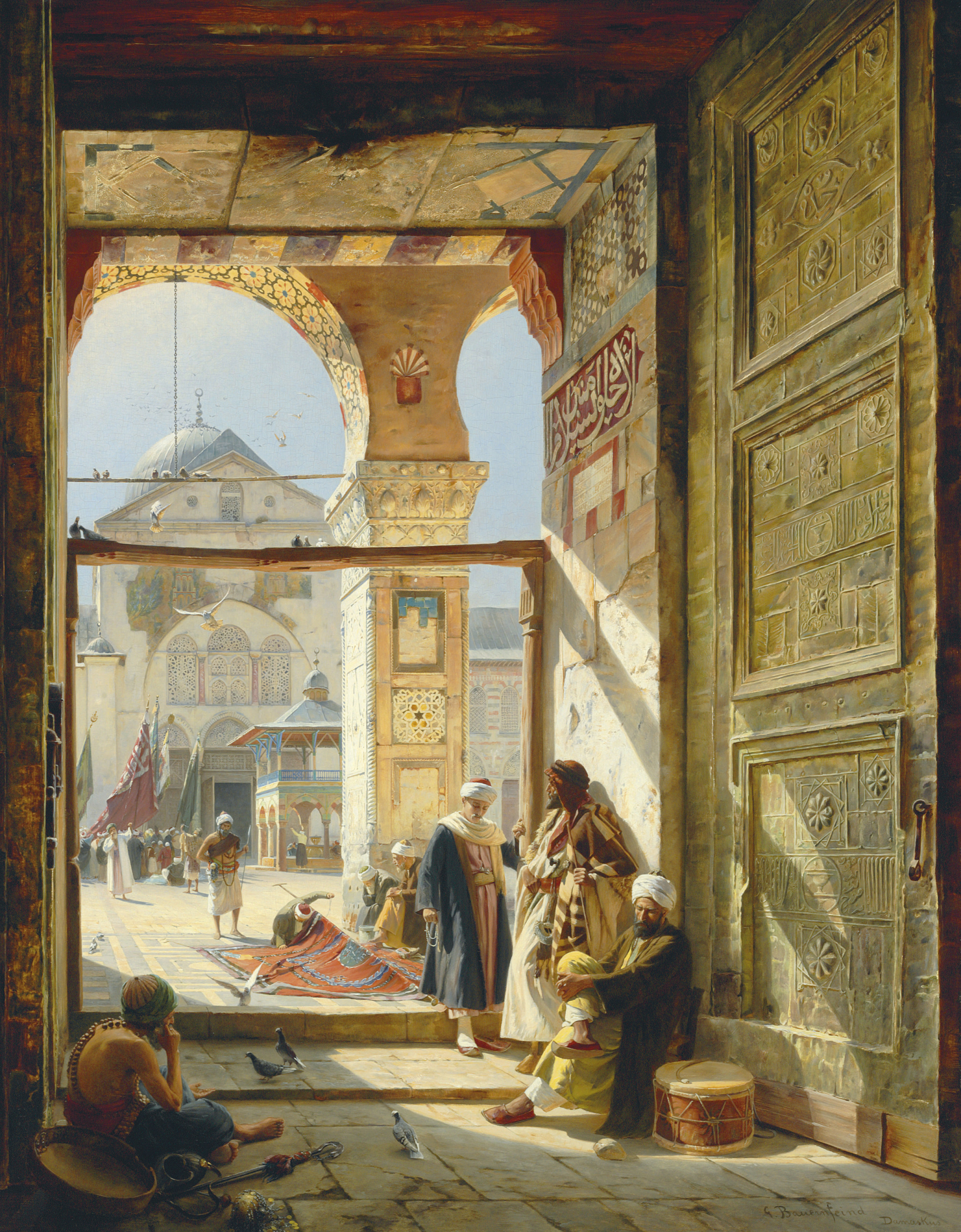 Presented by Martin Randall
Online delivery through Zoom  |  Tickets $5  |  Free for members
In the 19th century, artists from the West, Europe and America, started to venture to the East, which had been a forbidden and mysterious region for centuries. These artists brought back images of people, cultures and traditions unlike anything they or their fascinated audiences had ever seen. We'll be looking at the world of these artist-travelers, who became known as the Orientalists, and journeying with them throughout North Africa, the Middle East, Persia and India, exploring their lives and the extraordinary legacy of art that they left us.
Zoom connection information will be sent to registrants one day prior to the event.
Art Talks take place every Wednesday from January through March at 1:30 p.m. They are presented by members of the TMALearn! Docent Council.
IMAGE: Gustav Bauernfeind, The Gate Of The Great Umayyad Mosque, Damascus, 1890, oil on canvas, 47.6 x 37.9 in.