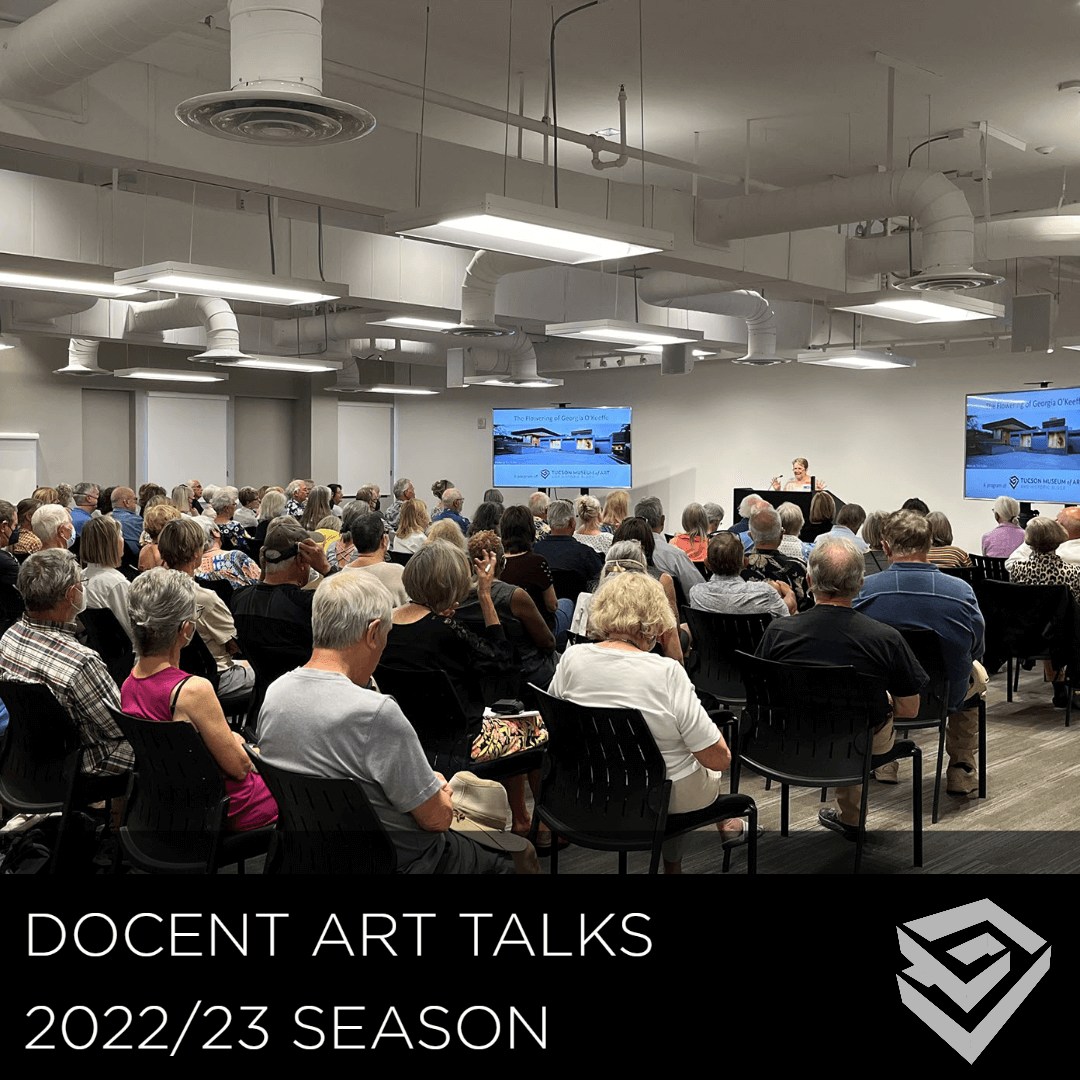 In the mid-19th century, a small group of young and rebellious art students set out on an unlikely mission to overthrow the art establishment that they felt had been on the wrong track since the time of Raphael. They called themselves the Pre-Raphaelite Brotherhood, and the revolution they started, and the movement that followed, would change the course of western art forever, and set the stage for the rise of modern art in the 20th century.
Docent Art Talks have officially moved from Wednesday afternoons in the Spring to a monthly year-round program coinciding with TMA's Second SundAZe Family Days, from August 2022 through May 2023 at 2:00pm on the second Sunday of each month.
Monthly lectures examine art and artists that have influenced the world, from the great classics of Europe to the art of the Southwest, to the most exciting trends in modern and contemporary art. The Museum will also be open on those days, so bring the family, enjoy the Art Talk, and then wander the galleries!
Art Talks are $5 for non-members; free for members and students with ID.