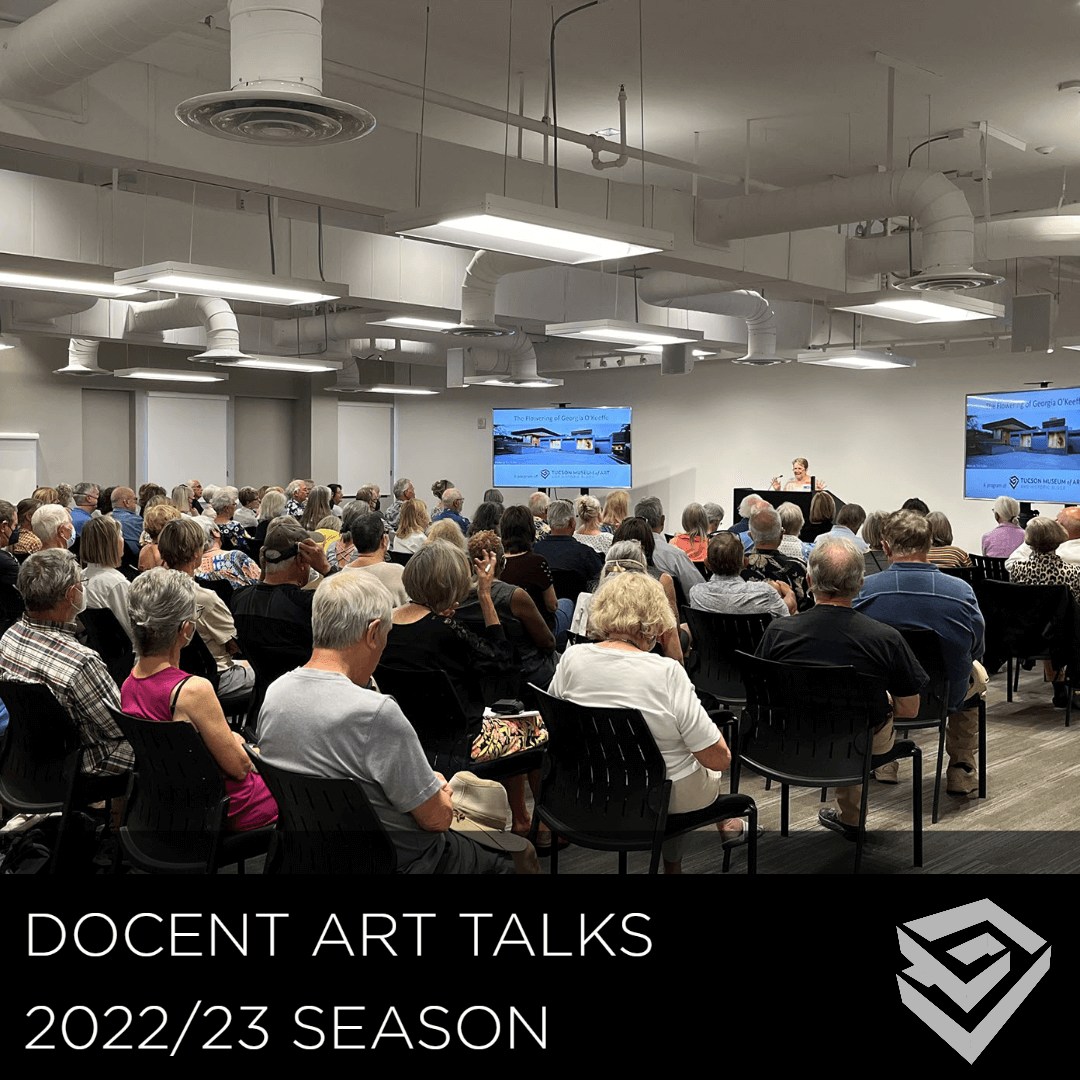 Van Gogh is possibly the most well-known and the most accessible artist of all time. Yet, many of Van Gogh's most important works are subject to contradictory interpretation from both novices and experts. No artist has such a well-known biography, but what the viewer's perspective brings to each work is just as important.
Docent Art Talks have officially moved from Wednesday afternoons in the Spring to a monthly year-round program coinciding with TMA's Second SundAZe Family Days, from August 2022 through May 2023 at 2:00pm on the second Sunday of each month.
Monthly lectures examine art and artists that have influenced the world, from the great classics of Europe to the art of the Southwest, to the most exciting trends in modern and contemporary art. The Museum will also be open on those days, so bring the family, enjoy the Art Talk, and then wander the galleries!
Art Talks are $5 for non-members; free for members and students with ID.