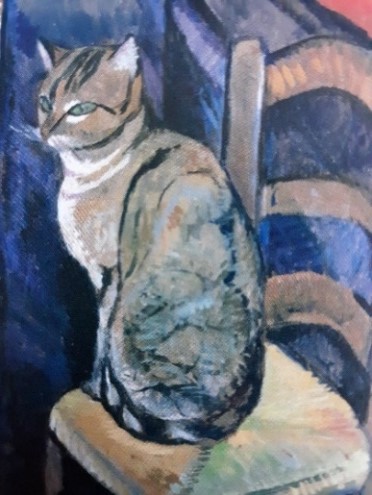 Let's explore how cats were portrayed artistically by a variety of artists, with special focus on artists who loved cats. Sharing a home helps an artist to gain intimate knowledge of feline anatomy and to understand their behaviors. Cats have been portrayed in art to honor the souls of departed loved ones, to present their portraits in the arms of humans, and for some artists, to capture a feline-human companionship in a painting.
Art Talks take place every Wednesday from January through April at 1:30 p.m. They are presented by members of the TMALearn! Docent Council.
For the health and safety of all event/program attendees, proof of full vaccination or a negative COVID test result, from within 72 hours of the event/program start time, will be required upon arrival. If you are unable to provide either, you will not be able to attend the event/program.