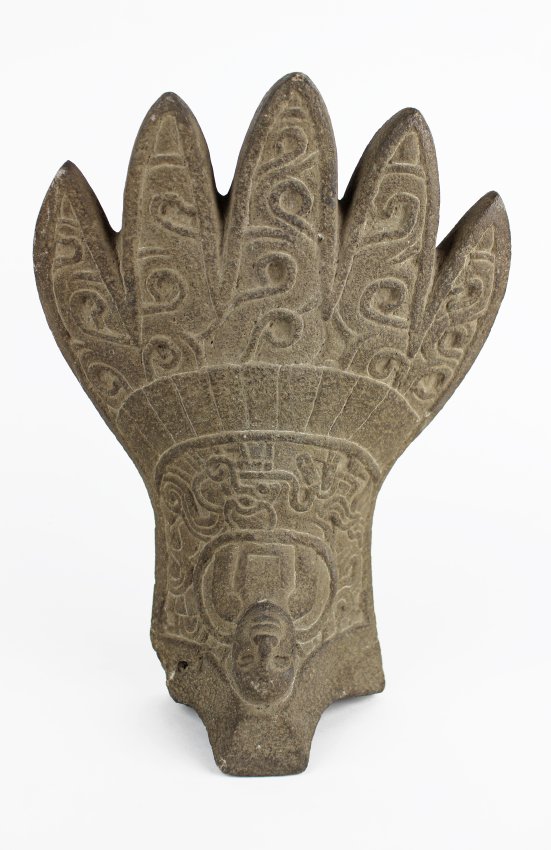 The Tucson Museum of Art recently opened an entire wing to celebrate Mesoamerican art. To learn how to appreciate some of these amazing artistic objects, you might find this talk helpful. It will provide a basic understanding of the three largest Mesoamerican civilizations, where and when they lived. By understanding the unique styles attributed to each civilization attributed to each civilization, you will be able to identify the origin of pieces you see and understand their significance.
Art Talks take place every Wednesday from January through April at 1:30 p.m. They are presented by members of the TMALearn! Docent Council.
Veracruz, Mexico, 700 – 900 A.D., Palma with Diver, Stone. Gift of Frederick R. Pleasants, 1971.28.
For the health and safety of all event/program attendees, proof of full vaccination or a negative COVID test result, from within 72 hours of the event/program start time, will be required upon arrival. If you are unable to provide either, you will not be able to attend the event/program.