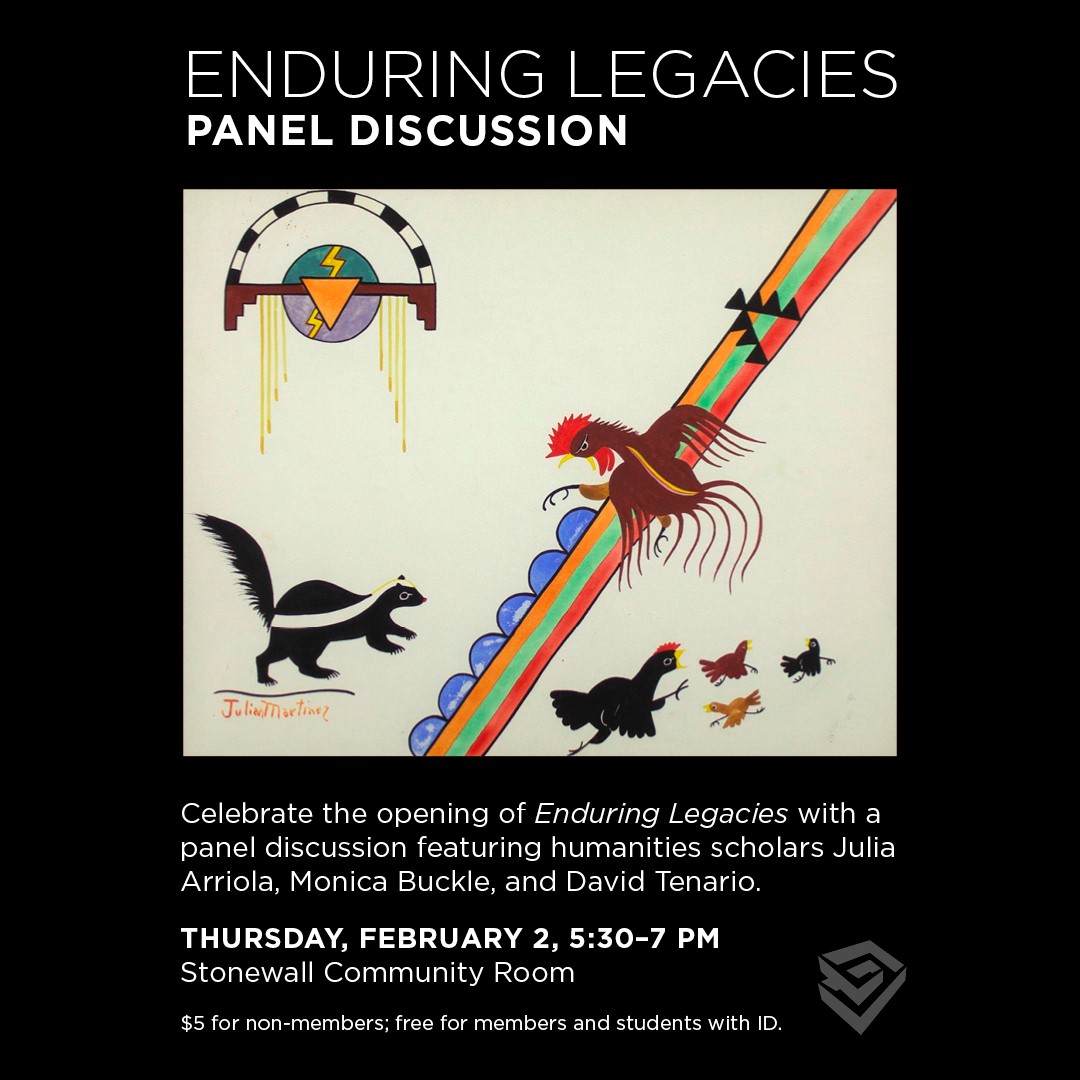 Enduring Legacies Panel Discussion
---
Celebrate the opening of Enduring Legacies with a panel discussion featuring humanities scholars Julia Arriola, Monica Buckle, and David Tenario.
$5 for non-members; free for members and students with ID.
First Thursday is presented by an anonymous donor.
Enduring Legacies Panel Discussion is supported in part by the Arizona Humanities.

Image credit: Julian Martinez (1879-1943), San Ildefonso, Barnyard Excitement, watercolor. 18.25 x 21.25 in. Collection of the Tucson Museum of Art. Gift of James T. Bialac.