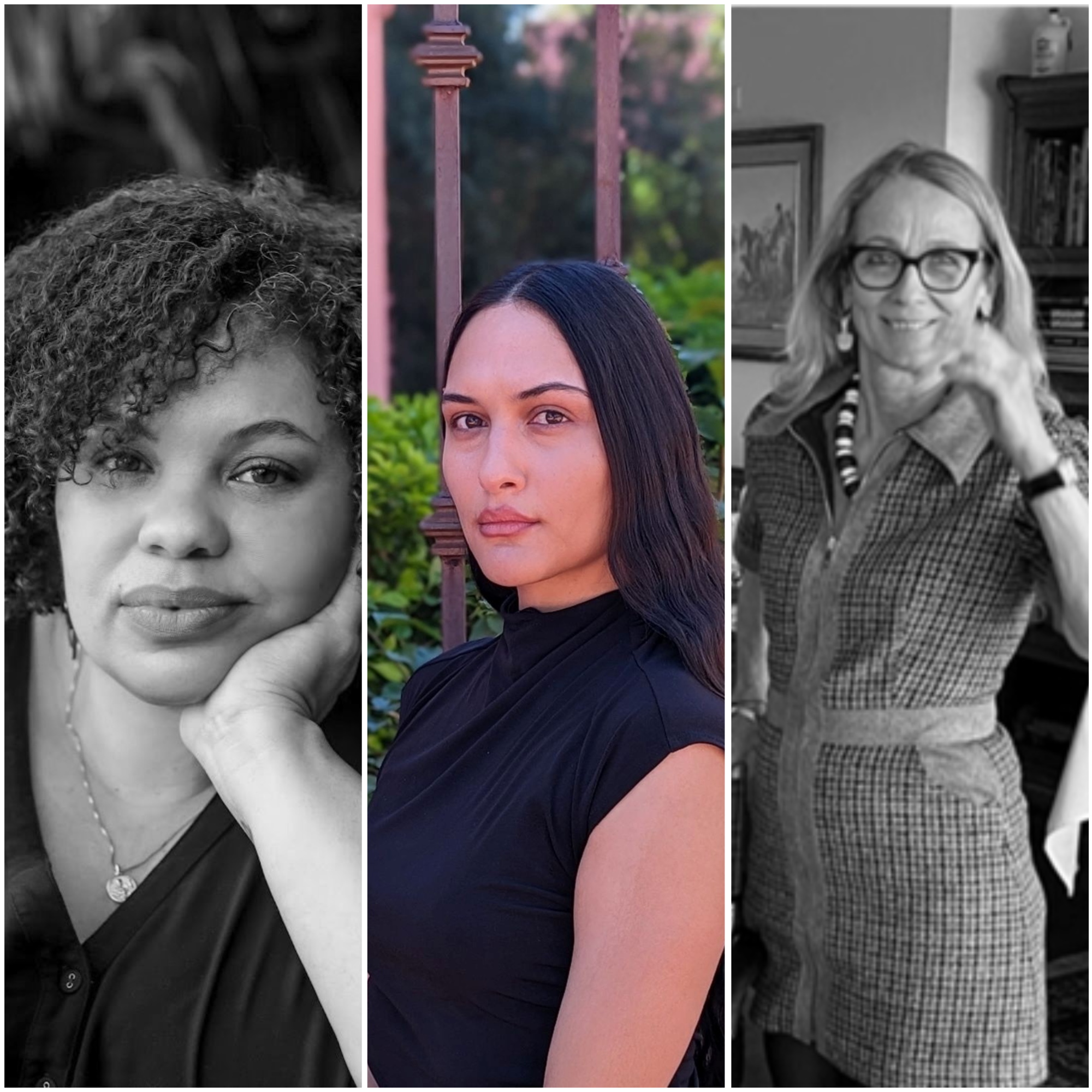 This program will share lessons learned from the multi-year initiative Expanding Narratives, an Institute of Museum and Library Services-funded project, at the Tucson Museum of Art that sought to better understand the ways in which the museum can reflect and integrate local communities through programs and exhibitions. Panelists, Lizz Denneau (artist-educator), Gabriella Moreno (scholar and art historian), and Patricia Lannes (museum consultant) will share reflections and insights into the TMA's community-based curatorial practices, programs and partnerships, culturally responsive approaches to gallery-based instruction, and the new permanent collection exhibition Southwest Art: Contemporary Conversations.
About the panelists:
Lizz Denneau is an artist and art educator residing in the Sonoran Southwest. She received her BFA in Art and Visual Culture Education from the University of Arizona and MFA from the School of the Art Institute of Chicago. She is a member of the Art21 Educators Institute and the co-founder of the Southwest Black Artists Network, a network focused on providing support and opportunity to Black artists in the southwest. Drawing upon her ancestors in her artistic practice, she is continually researching narratives from the diaspora of human perseverance, hidden histories, the hegemonic systems imposed by White Supremacy and the active resistance dismantling those constructs. Elizabeth works in media that is often inspired by her time as a fashion designer manifesting in heavy adornment, assemblage, and textiles, using these materials to create a layered context. Elizabeth's art educational practice has many mediums. She works with institutions and communities to develop practical models for teaching contemporary art methods, decentering the canon, and pathways for equity in art education.
Patricia Lannes has worked in the fields of visual literacy and museum education for over 20 years. She is the Founder and Project Director of CALTA21 (Cultures and Literacies through Art for the 21st Century,) a model initiative funded by a National Leadership Grant from the Institute of Museum and Library Services (IMLS.) Through her work with CALTA21, Lannes was nominated to be recognized at the White House as a Champion of Change, an award for Americans with innovative ideas who are making a difference in their communities. Prior to becoming the Project Director of CALTA21, Lannes was the Director of Education at the Nassau County Museum of Art. While overseeing the Education department, she developed visitor centered programs and materials that provided engaging and authentic experiences sustained by meaningful and relevant exhibition interpretation. A native from Uruguay, she is Chair Elect on the Board of Directors of the Latino Network, a professional interest committee from the American Alliance of Museums.
Gabriella Moreno is a writer, art historian, and independent scholar born and raised in Tucson, Arizona and an enrolled member of the Pascua Yaqui Tribe. Last year, she worked as the Collections Fellow for Special Projects at TMA, focusing on the community-oriented research initiative Stories from Clay: Indigenous Art Pottery at the Tucson Museum of Art. In October of 2022 she presented the paper 'Listening to Clay, the Patterned Voice of an Acoma Pueblo Water Jar' at the Biennial Symposium for Art Historians of American Art, hosted by the Crystal Bridges Museum (Bentonville, AR). Gabriella holds a B.A. in art history from Stanford University and a M.A. in the history of art from the Clark Art Institute, Williams College.
Lecture admission is $5 or free for members and students.
Upon request, American Sign Language interpretation for lectures can be provided. Visitors can request this service up to two weeks before the date of the lecture. To request this service contact Isai Pacheco at ipacheco@tucsonmuseumofart.org or 520-616-2699.
Previa solicitud, se puede proporcionar interpretación en español para conferencias. Los visitantes pueden solicitar este servicio hasta dos semanas antes de la fecha de la conferencia. Para solicitar este servicio comuníquese con Isai Pacheco a ipacheco@tucsonmuseumofart.org o 520-616-2699.
This project was made possible in part by the Institute of Museum and Library Services, MG-50-19-0044-19.
The views, findings, conclusions or recommendations expressed in this program do not necessarily represent those of the Institute of Museum and Library Services.