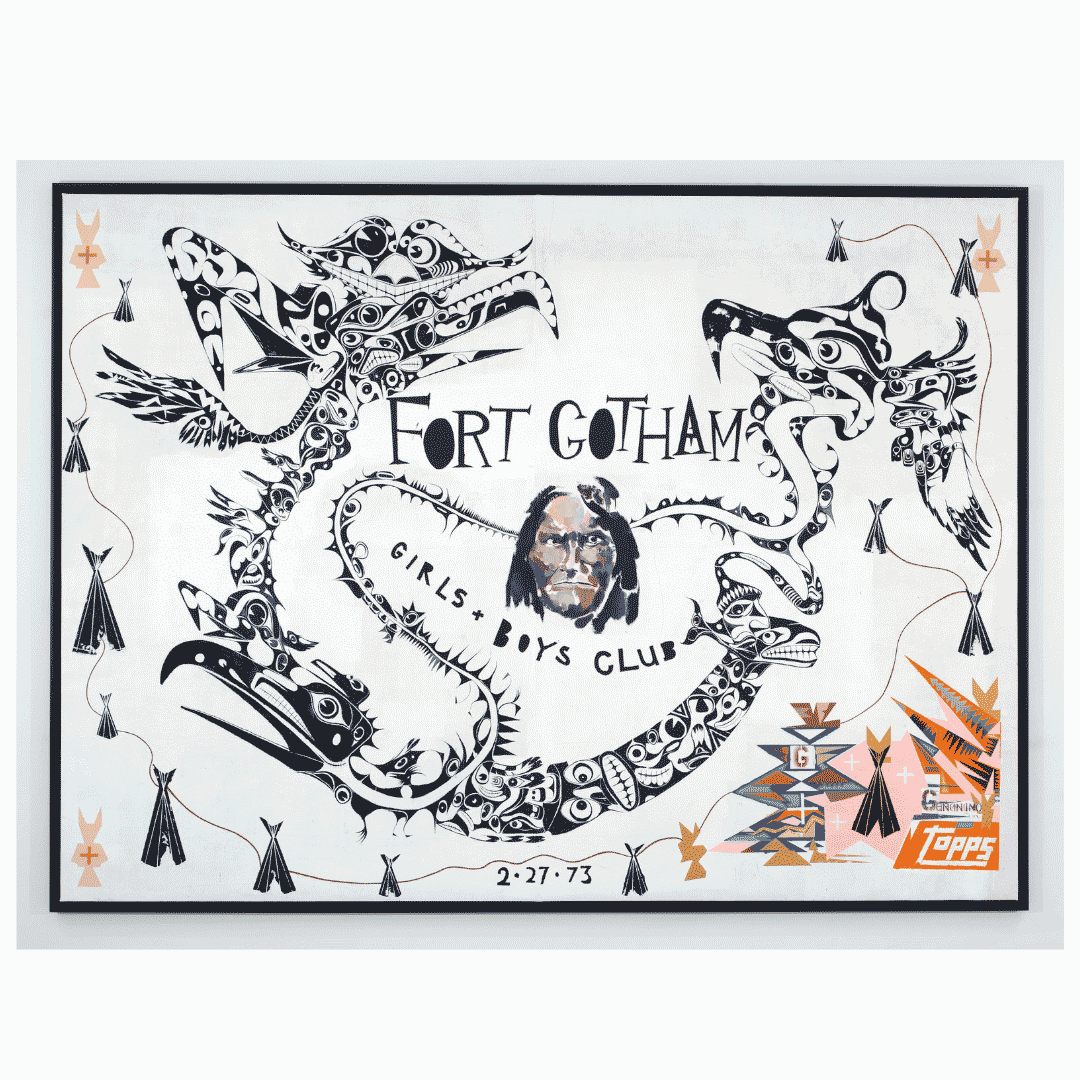 Join Mesa/New York-based artist Brad Kahlhamer in conversation with Dr. Julie Sasse as they discuss his creative practice and feature exhibition Brad Kahlhamer: 11:59 to Tucson.
Brad Kahlhamer (b. 1956) is a Tucson-born, Mesa/New York-based artist who creates highly personal narratives that are both autobiographical reflections on his life and quixotic reveries about his identity. Addressing issues of contemporary culture and identity, he creates works that resonate with both ambiguity and ambivalence about his origins and a fervent desire to discover them.
*Limited tickets available. Reserve online two weeks before the event.
Brad Kahlhamer, Fort Gotham Girls and Boys Club, 2014, acrylic, ink, spray paint, pencil on bed sheet. Collection of the Tucson Museum of Art. Museum Purchase. Funds provided by the Contemporary Art Society and the Virginia Johnson Fund. 2020.58. Image courtesy of the Artist and Garth Greenan Gallery, New York