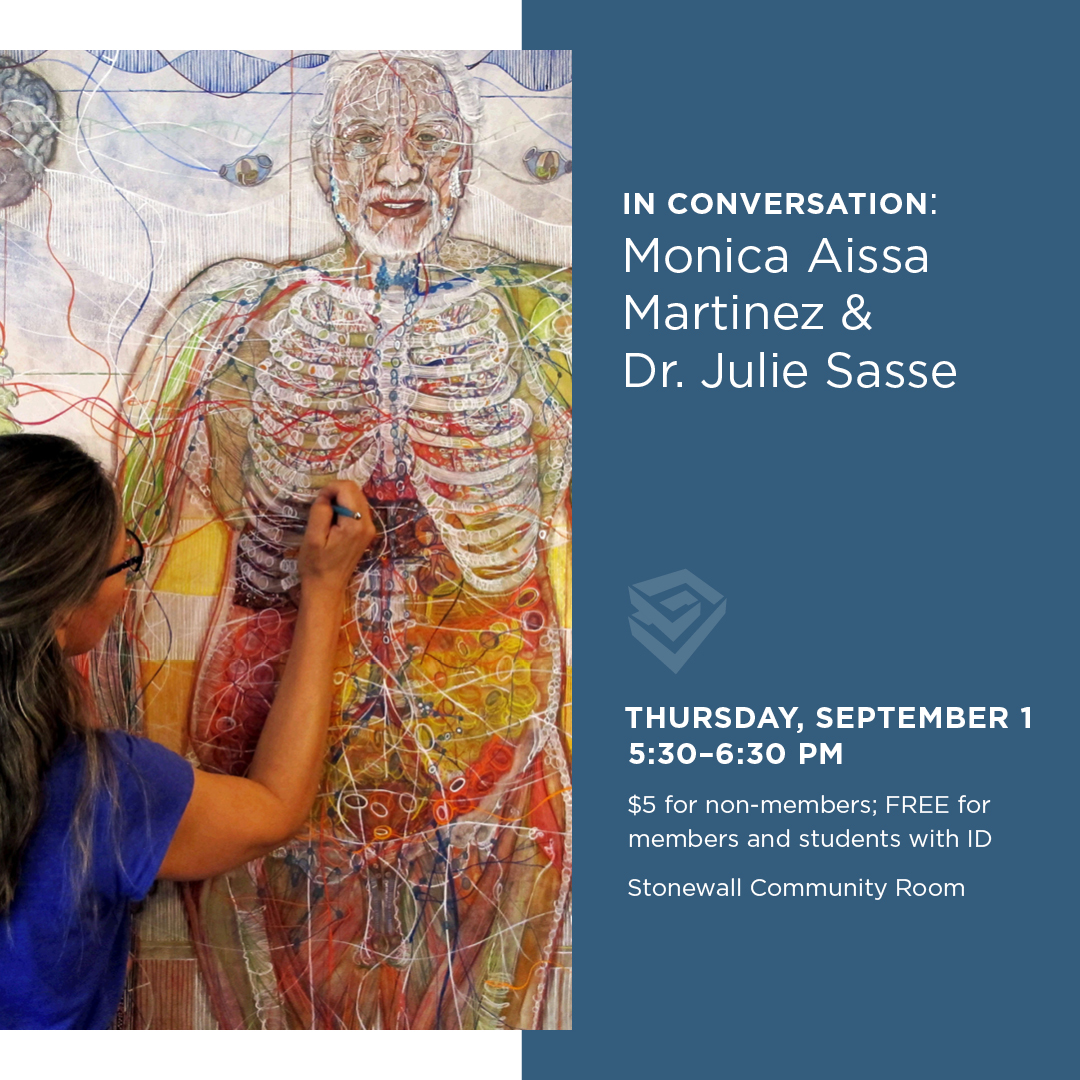 In Conversation: Monica Aissa Martinez and Dr. Julie Sasse
---
Join artist Monica Aissa Martinez in conversation with Dr. Julie Sasse as they discuss the intersections of creativity, biological forms, and anatomical structures as well as the exhibit Monica Aissa Martinez: Nothing in Stasis.
$5 for non-members; free for members and students with ID.
---
ABOUT THE ARTIST
Monica Aissa Martinez, born and raised in El Paso, TX, lives and works in Phoenix, AZ. She attended the University of Texas at El Paso and earned a master of fine arts from New Mexico State University.
Martinez focuses on anatomy and physiology.
Her work exhibited at Crystal Bridges Museum (State of the Art), in China and ASU Art Museum (Earth and Sky: Contemporary Art From the American Southwest), Phoenix Art Museum (Local's Only), the Tucson Museum of Art, the ASU Art Museum, Tempe Center for the Arts, Mesa Arts Center, and the Scottsdale Center for the Arts (solo). Her work has been seen internationally, and is part of numerous private and public collections including: Tucson Museum of Art, New Mexico State University, Mesa Arts Center, Phoenix Municipal Court House, Scottsdale Museum of Contemporary of Art, Arizona State University, and Brigham Young University.
Martinez's drawing, paintings and prints are featured in three publications through the Hispanic Research Center and Bilingual Press/Editorial Bilingue of Arizona State University. Both ASU and the University of Norte Dame have commissioned Martinez to create limited edition prints.
Image credit: Monica Aissa Martinez working in her studio. Photo courtesy of the Artist.