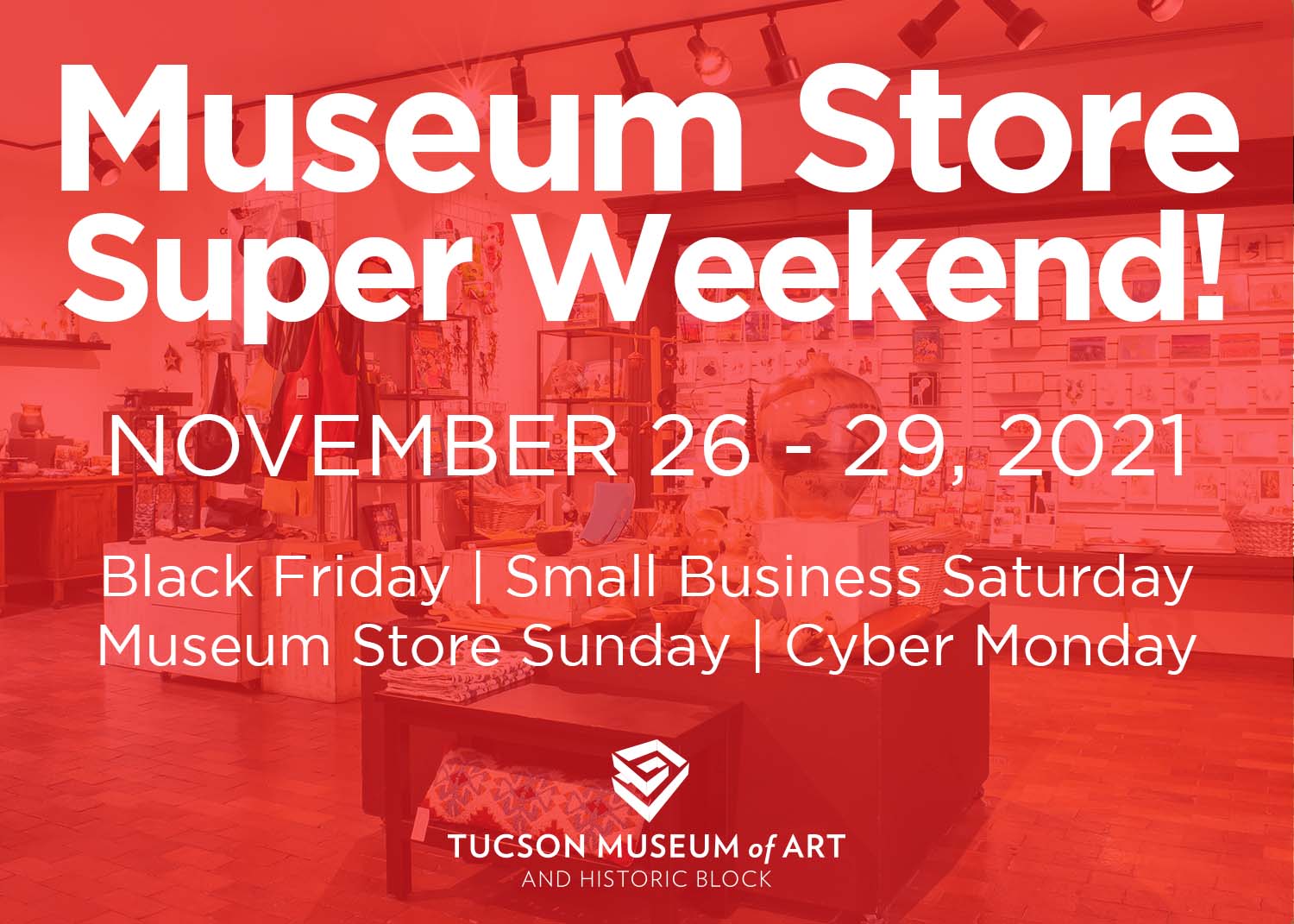 Museum Store Super Weekend
November 26-29
Black Friday | Small Business Saturday | Museum Store Sunday | Cyber Monday
Save in the Store Friday – Sunday
Up to 30% off gift purchase OR up to $10 off a purchase of $20 or more
Come to the store during Museum Store Super Weekend to play our discount drop game. Every player wins a discount—either a percentage off of gift purchase (up to 30% off) or up to $10 off a purchase of $20 or more (after regular TMA Member discount, if applicable). Offer valid Friday-Sunday, November 26-28 from 10:00 a.m. to 5:00 p.m.
Cyber Monday Savings
10% off all online merchandise
Save 10% on all online merchandise with the discount code CYBER10. Offer valid on Monday, November 29 from 12:00 a.m. to 11:59 p.m.
Give the Gift of Experiences
Save $10 on annual memberships
Museum memberships make great gifts for individuals, couples and families (and even yourself)! Save $10 on gift Individual or Dual/Family membership during Museum Store Super Weekend. Purchase memberships on-site at a visitor services desk, or buy online using the discount code MEMBER10.
Not valid with other discounts or offers, including AST discount.
Not valid for Support Organization memberships.