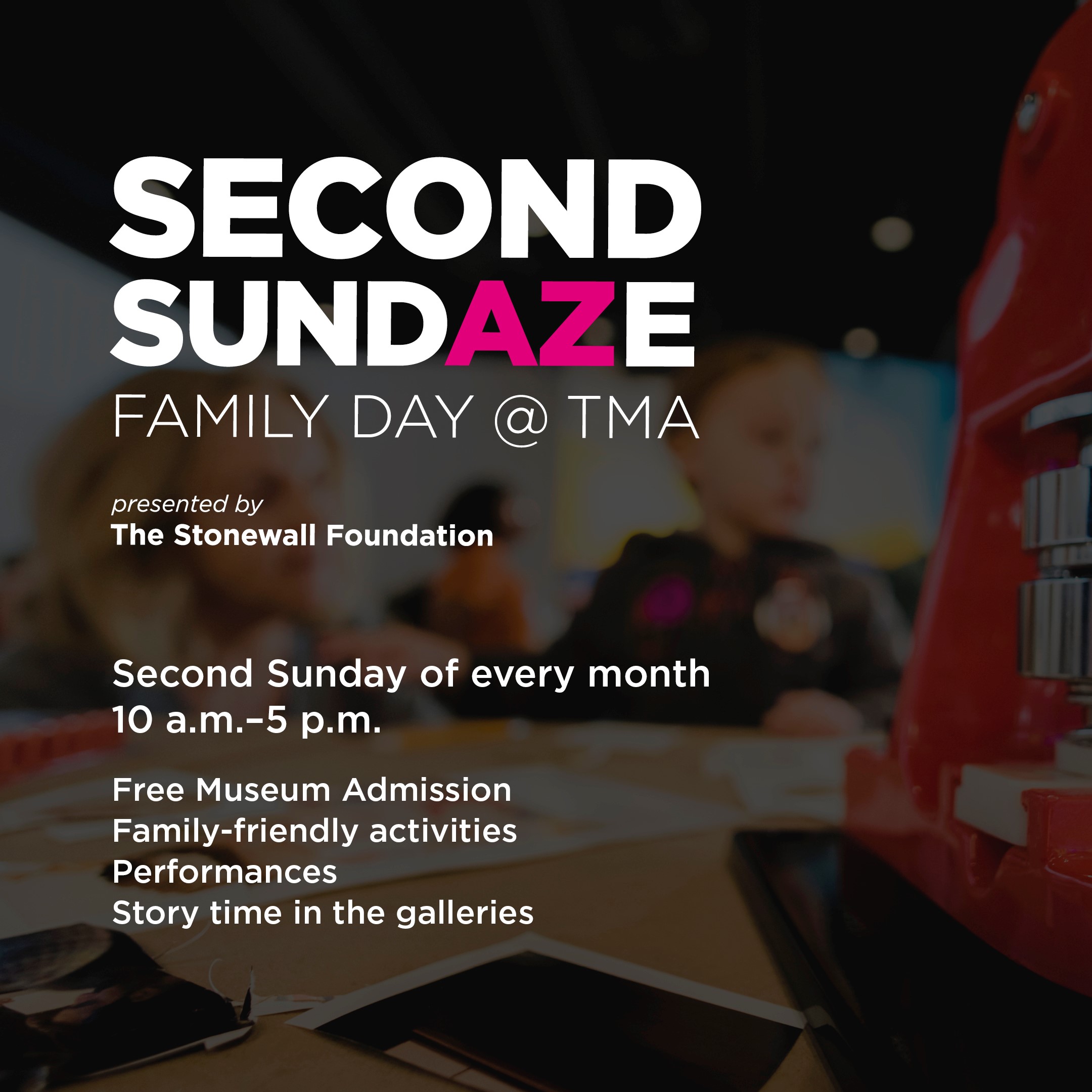 Second Sunday of every month 10 a.m.–5 p.m.
Free Museum Admission | Family-friendly activities | Performances | Story time in the galleries
Bring your family to Second SundAZe to explore the new exhibition, Patrick Martinez: Look What You Created. Then check out activities lead by TMALearn educators and a performance.
Second SundAZe is presented by the Stonewall Foundation.
*Limited tickets available. Family activities take place between 11:00 a.m.–2:00 p.m. Reserve online two weeks before the event HERE. Second SundAZe will take place indoors and outdoors and follow all TMA COVID-19 protocols.