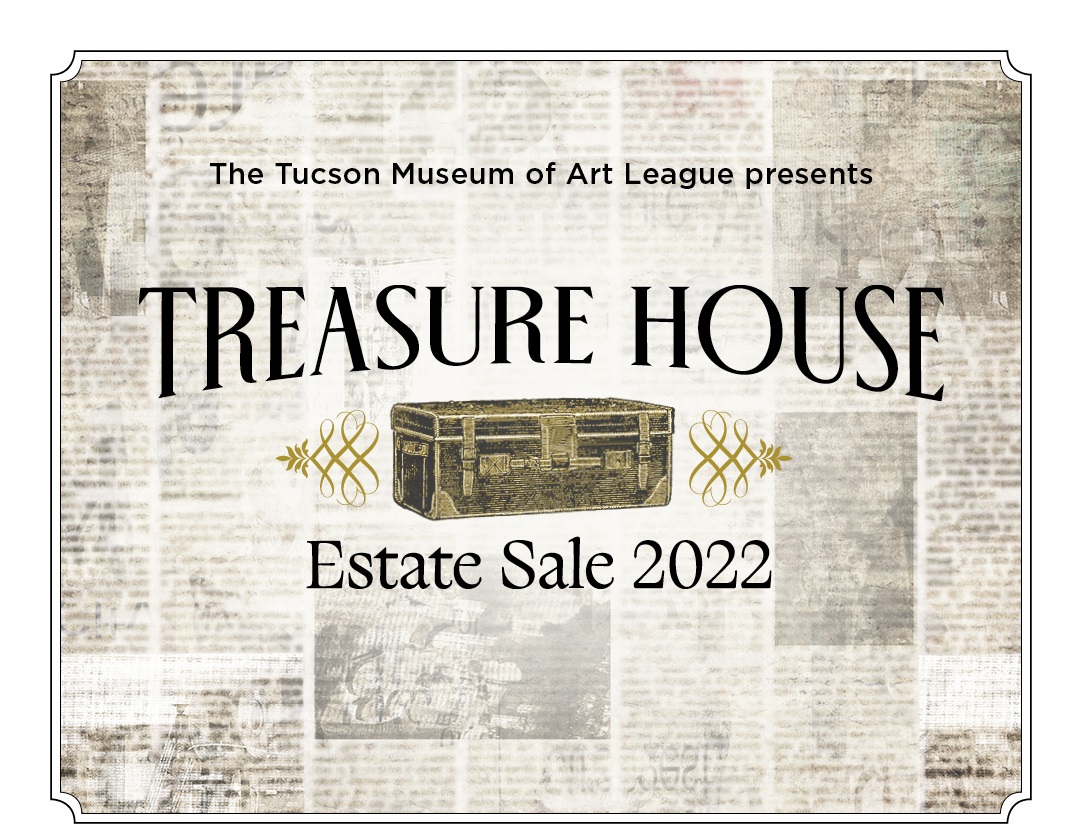 Treasure House 2022
QUALITY FURNITURE . FINE ART . FOLK ART . CHINA . CRYSTAL . PORCELAIN . ANTIQUES . JEWELRY . COLLECTIBLES
---
Get ready to find retro and vintage treasures at the Tucson Museum of Art's annual Treasure House Estate Sale fundraiser. Browse thousands of square feet of antiques, fine art, housewares, furniture, fine china, crystal, jewelry, collectibles, and more – all benefiting the Tucson Museum of Art and Historic Block. The much anticipated annual sale will take place at the El Rancho Center the weekend of November 4-6, 2022.
Location: 3303 E. Speedway, Tucson, Arizona (El Rancho Center )
For more information, please call 520-624-2333 ext. 7303, email TreasureHouseTucson@gmail.com
---
This event is presented by the Tucson Museum of Art League.