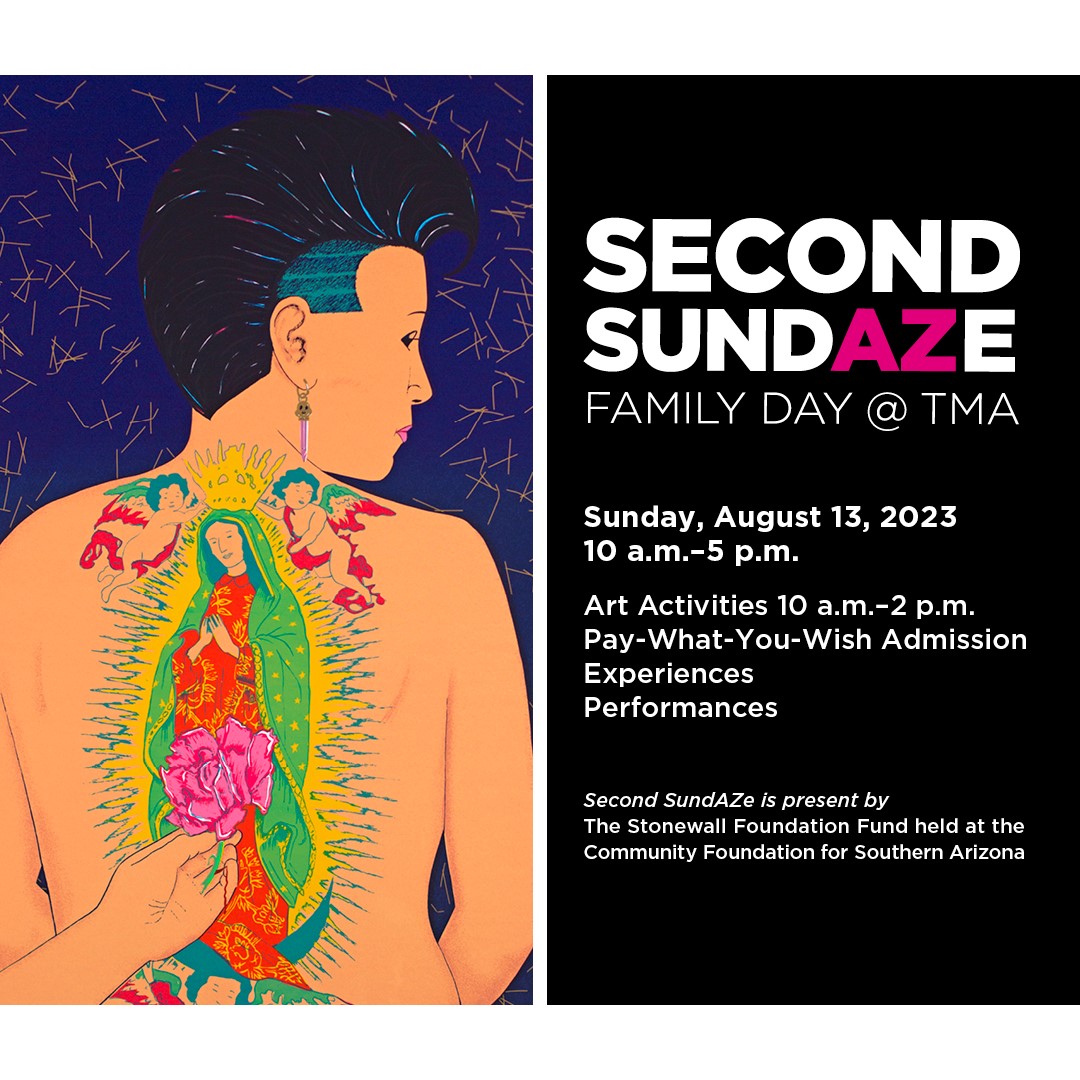 Second Sunday of every month 10 a.m.–5 p.m.
Activities 11 a.m.–2p.m.
Pay-What-You-Wish Admission
Art-making | Experiences | Performances
Docent Art Talks
Explore the Art of the American West gallery with the new works of art related to the ongoing special project: People of the West: A Rethinking of "Westerners". This month's theme is all about portraits and how works of art depicting all types of Westerners and includes those who are often not engaged as part of the myths and stories of the West such as people of color, women, immigrants, and people with disabilities. Visitors can enjoy Family Yoga in partnership with Yoga Oasis and art-making activities.