On the first Thursday of the month the Tucson Museum of Art and Historic Block offers extended hours and pay-what-you-wish admission from 5:00 pm until 8:00 pm. On October's First Thursday check out the recently reinstalled gallery of the Art of the American Southwest and explore how the borderlands influence art on view.
The evening will feature art and gallery activities that explore the landscape of the southwest and the Sonoran Desert. Participate in the Animal Praadject with Laila to explore a journey or crossing with an animal of your choice and create a landscape and environment for your animal, with Ami, using a variety of found materials.
At 5:30 pm hear from Lizz Denneau, Patricia Lannes, and Gabriella Moreno as they share reflections and insights to TMA's multi-year Expanding Narratives initiative to learn more about the museum's community-based curatorial practices and culturally responsive approaches to gallery-based instruction learning. This discussion will be held in the Stonewall Community Room. Registration is required.
During First Thursdays TMA provides space for emerging and established food vendors throughout Arizona to offer pop-ups and encourage guests to support local businesses and foodie creatives. This month get a taste of Bolivian Street Food from SUMAJ, enjoy musical performances by Nogales-based artists Nefftys and Kevin Jung, and sounds by DJ Humblelianess, and a cash bar serving beer and wine.
This project was made possible in part by the Institute of Museum and Library Services, MG-50-19-0044-19.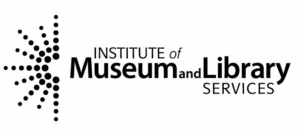 First Thursday is presented by an anonymous donor.
---
El primer jueves de cada mes, el Museo de Arte de Tucson y Bloque Histórico ofrece horarios extendidos y entrada de paga-lo-que-desees desde las 5:00 pm hasta las 8:00 pm. En el primer jueves de octubre visita la galería recientemente reinstalada del Arte del Suroeste Americano y explora cómo influye la frontera a el arte en las galerías.
La noche contará con actividades de arte y galería que exploran el paisaje del suroeste y el Desierto Sonora. Participa en Animal Praadject con Laila para explorar un viaje o un cruce con un animal de tu elección, y crea un paisaje y ambiente para tu animal con Ami, usando una variedad de materiales encontrados.
A las 5:30 p. m., escucha a Lizz Denneau, Patricia Lannes, y Gabriella Moreno mientras comparten reflexiones y puntos de vista sobre la iniciativa multianual Expanding Narratives de TMA para obtener más información sobre las prácticas curatoriales basadas en la comunidad del museo, y los enfoques culturalmente receptivos para el aprendizaje de instrucción basados en la galería. Esta discusión se llevará a cabo en el Salón Comunitario de Stonewall y se requiere registrarse.
Durante los primeros jueves, TMA ofrece espacio para vendedores de comida emergentes y establecidos de Arizona para facilitar ventanas emergentes (pop-ups) y animar a los invitados a apoyar a los negocios locales y a los creativos amantes de la comida. Este mes, pruebe la comida callejera boliviana de SUMAJ, disfrute de entretenimiento musical los artistas Nefftys y Kevin Jung radicados en Nogales, y sonidos de DJ Humblelianess, y de un bar en efectivo que sirve cerveza y vino.
Este proyecto fue posible en parte gracias al Instituto de Servicios de Museos y Bibliotecas, MG-50-19-0044-19.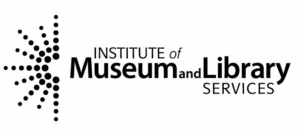 Primer Jueves es presentado por un donante anónimo.