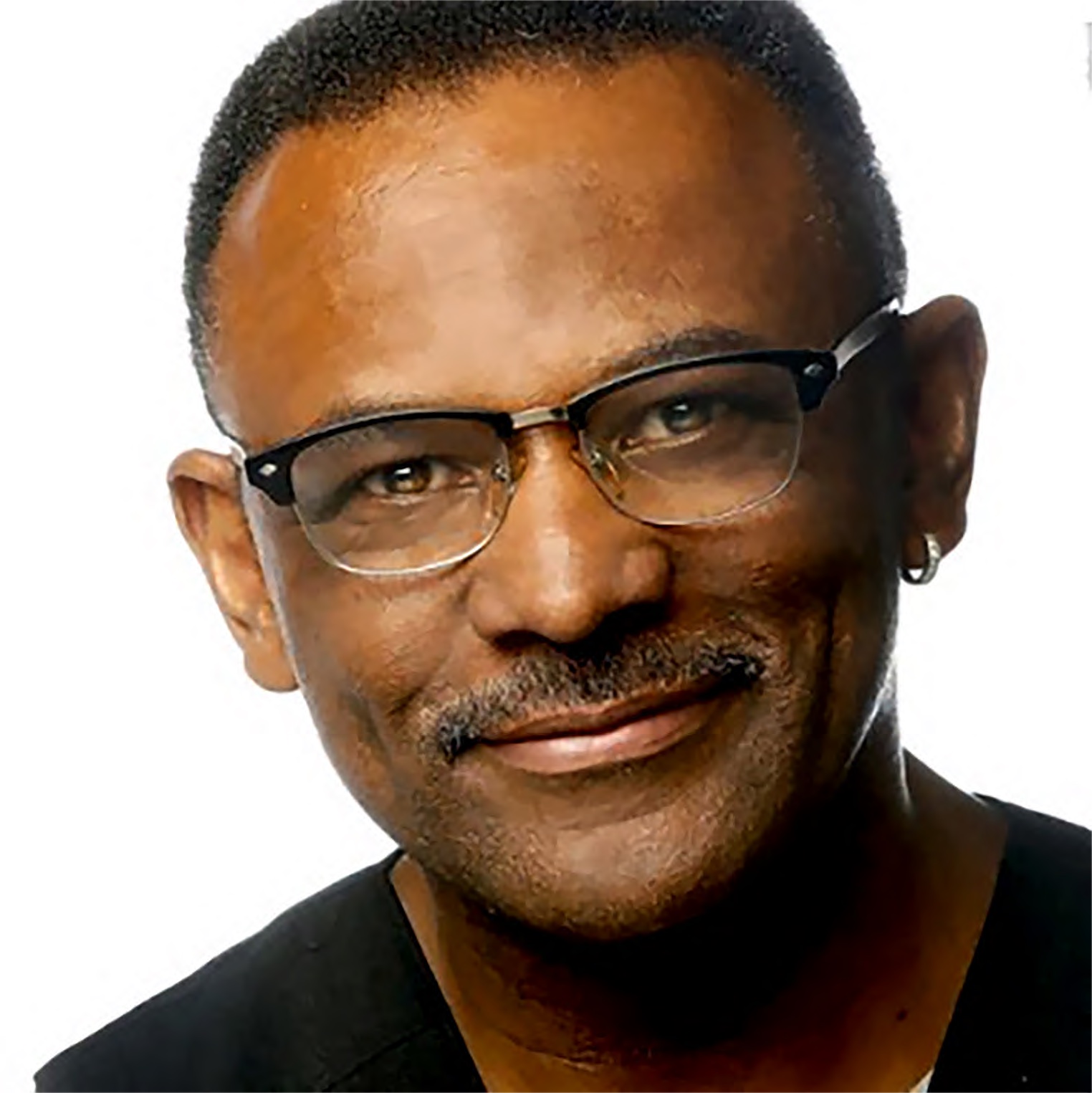 21/22 LEADERSHIP CIRCLE LECTURE SERIES
Join award winning photographer Kirk McKoy in a lecture about photographing the '92 riots in Los Angeles to gain a deeper understanding of the images that have informed and inspired the work of Patrick Martinez.
Kirk McKoy is a former senior staff photographer and Photo editor at the Los Angeles Times where he has worked for over 34 years. Originally from South Carolina, Kirk is a graduate of The University of Maryland.  Kirk was the Senior Photo Editor for the Feature Section of the Times. I was responsible for the photography in all of the Non-News section: Real Estate, Daily Calendar, Sunday Calendar, Home, Travel, Food, Image, Book Review, The Guide, The Envelope and Wheels.
He was a key part of two Pulitzer winning teams for his work covering the Los Angeles riots in 1992 and the Northridge earthquake in 1994.  Kirk has spent the past 15 years concentration on celebrity portraits and strives for a whimsical style to his portraits, fashion and food photography to create one of a kind images. "This has always been my dream, my passion, my gift. I continue to be amazed, every day, at the opportunities that we, as photographers have to express our vision – the ability to capture life's moments, through visual stories we tell and see the spirit that lives within a single photograph."  In 2019, Kirk assigned to the LA Times Washington D.C. bureau as East Coast photo correspondent and editor, covering the 2020 presidential campaign.
This lecture is presented in conjunction with the exhibition Look What You Created: Patrick Martinez.
Free for museum members, non-members $5. Lecture will take place in the Stonewall Foundation Community Room located in the Alice Chaiten Baker Center for Art Education.
---
LEADERSHIP CIRCLE is Tucson Museum of Art's foremost philanthropic membership group.
Leadership Circle members support the museum in impacting audiences and our community through a robust roster of engaging exhibitions, exciting programs, innovative partnerships, and honoring community members who have advanced TMA's mission and vision. In appreciation for this support, Leadership Circle members enjoy exclusive programming, invitations to meet prominent guests, and VIP service.
For more information, RSVP or join Leadership Circle contact Development, at development@tucsonmuseumofart.org or (520)616-2689.
TMA Leadership Circle is generously supported by Ann and Roger Looyenga.
AC Hotel Tucson Downtown/Loveblock is the official hotel sponsor of TMA Leadership Circle.