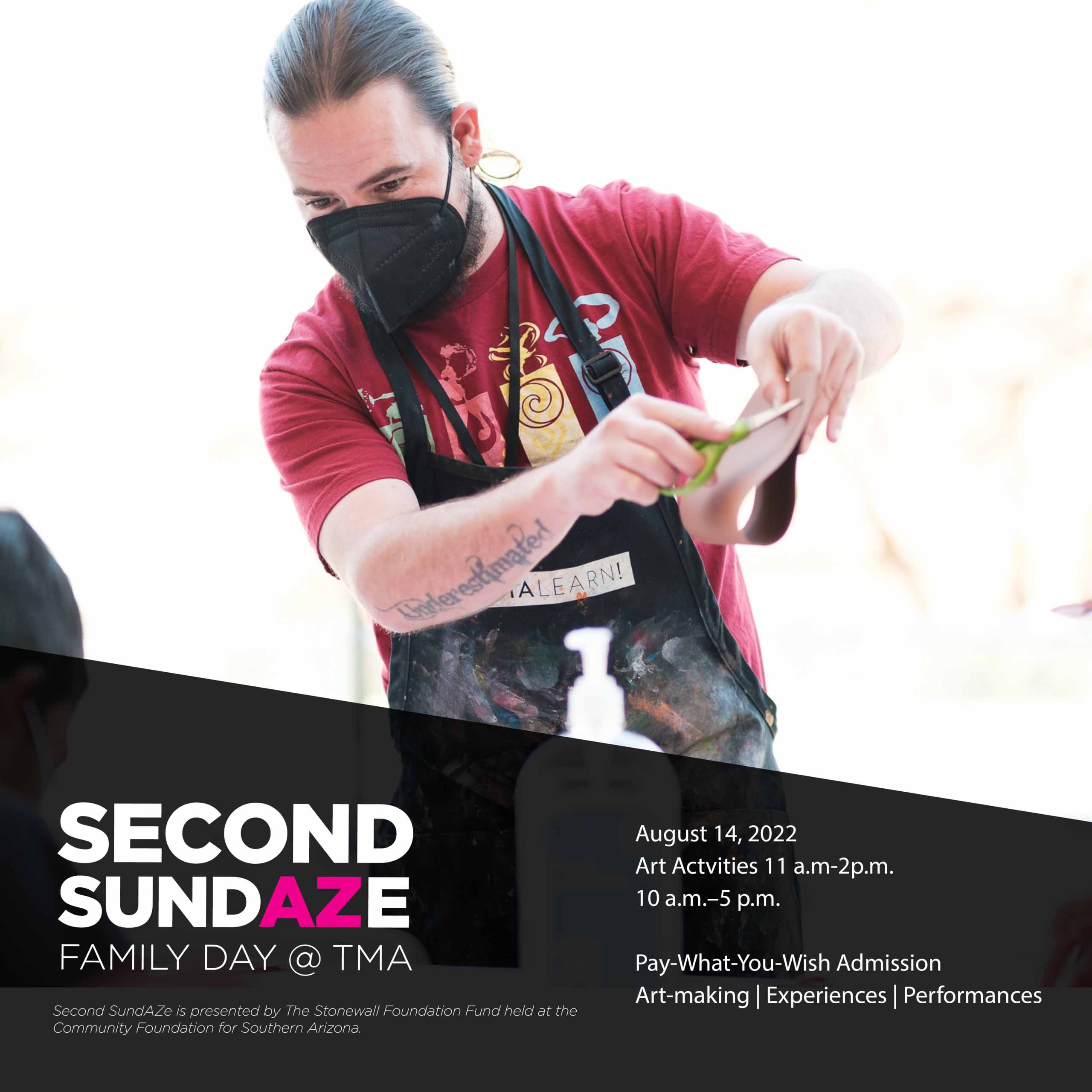 Second Sunday of every month 10 a.m.–5 p.m.
Activities 11 a.m.–2p.m.
Pay-What-You-Wish Admission
Art-making | Experiences | Performances
Get inspired by the current exhibition in the Goodman Pavilion called Still Here: Still Life Imagery in the Permanent Collection. From 11a.m.- 2p.m., explore three different stations to create three unique types of still life artworks. The three stations will be watercolor painting, collage, and negative style using black paper and white pastels.
Second SundAZe is presented by The Stonewall Foundation Fund held at the Community Foundation for Southern Arizona.
LIMITED TICKETS AVAILABLE – RESERVE HERE
---
El segundo domingo de cada mes de 10 a. m.–5 p.m.
Actividades de 11 a.m.–2 p.m.
Entrada de Paga-lo-que-Desees
Taller de arte | Experiencias | Espectáculos
¡En el segundo domingo del mes, el Museo de Arte de Tucson y Bloque Histórico ofrece entrada de paga-lo-que-desees todo el día! Con un enfoque en las familias, el programa brinda aprendizaje intergeneracional, a través de actividades y experiencias atractivas. Segundo Domingo Dia de Familia en TMA ofrece a los invitados la oportunidad de explorar el arte, la historia y la cultura regional en las galerías y propiedades históricas del museo. Los programas incluyen espectáculos, un taller de arte, hora de cuentos y actividades de galería.
Segundo Domingo es presentado por The Stonewall Foundation Fund, custodiado por The Community Foundation for Southern Arizona.