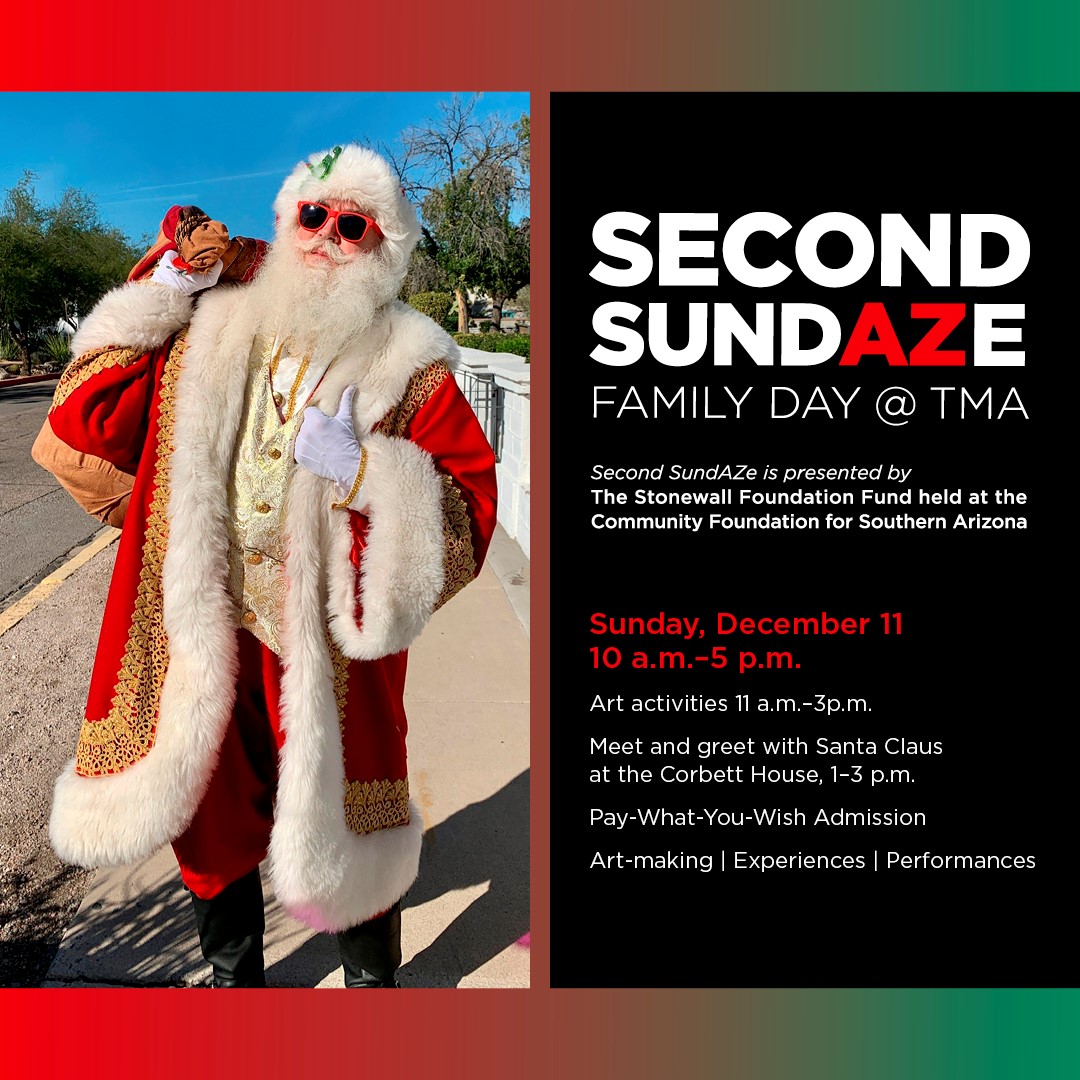 Second Sunday of every month 10 a.m.–5 p.m.
Pay-What-You-Wish Admission
Art-making | Experiences | Performances
On the Second Sunday of the month the Tucson Museum of Art and Historic Block offers pay-what-you-wish admission all day! With a focus on families, the program provides intergenerational learning through engaging activities and experiences. Second SundAZe Family Day @TMA offers guests an opportunity to explore art, history, and regional culture throughout the Museum's galleries and historic properties. Programs include performances, art-making, story time, and gallery activities.
Second SundAZe is presented by The Stonewall Foundation Fund held at the Community Foundation for Southern Arizona.
LIMITED TICKETS AVAILABLE – RESERVE HERE
---
El segundo domingo de cada mes de 10 a. m.–5 p.m.
Actividades de 11 a.m.–2 p.m.
Entrada de Paga-lo-que-Desees
Taller de arte | Experiencias | Espectáculos
¡En el segundo domingo del mes, el Museo de Arte de Tucson y Bloque Histórico ofrece entrada de paga-lo-que-desees todo el día! Con un enfoque en las familias, el programa brinda aprendizaje intergeneracional, a través de actividades y experiencias atractivas. Segundo Domingo Dia de Familia en TMA ofrece a los invitados la oportunidad de explorar el arte, la historia y la cultura regional en las galerías y propiedades históricas del museo. Los programas incluyen espectáculos, un taller de arte, hora de cuentos y actividades de galería.
Segundo Domingo es presentado por The Stonewall Foundation Fund, custodiado por The Community Foundation for Southern Arizona.