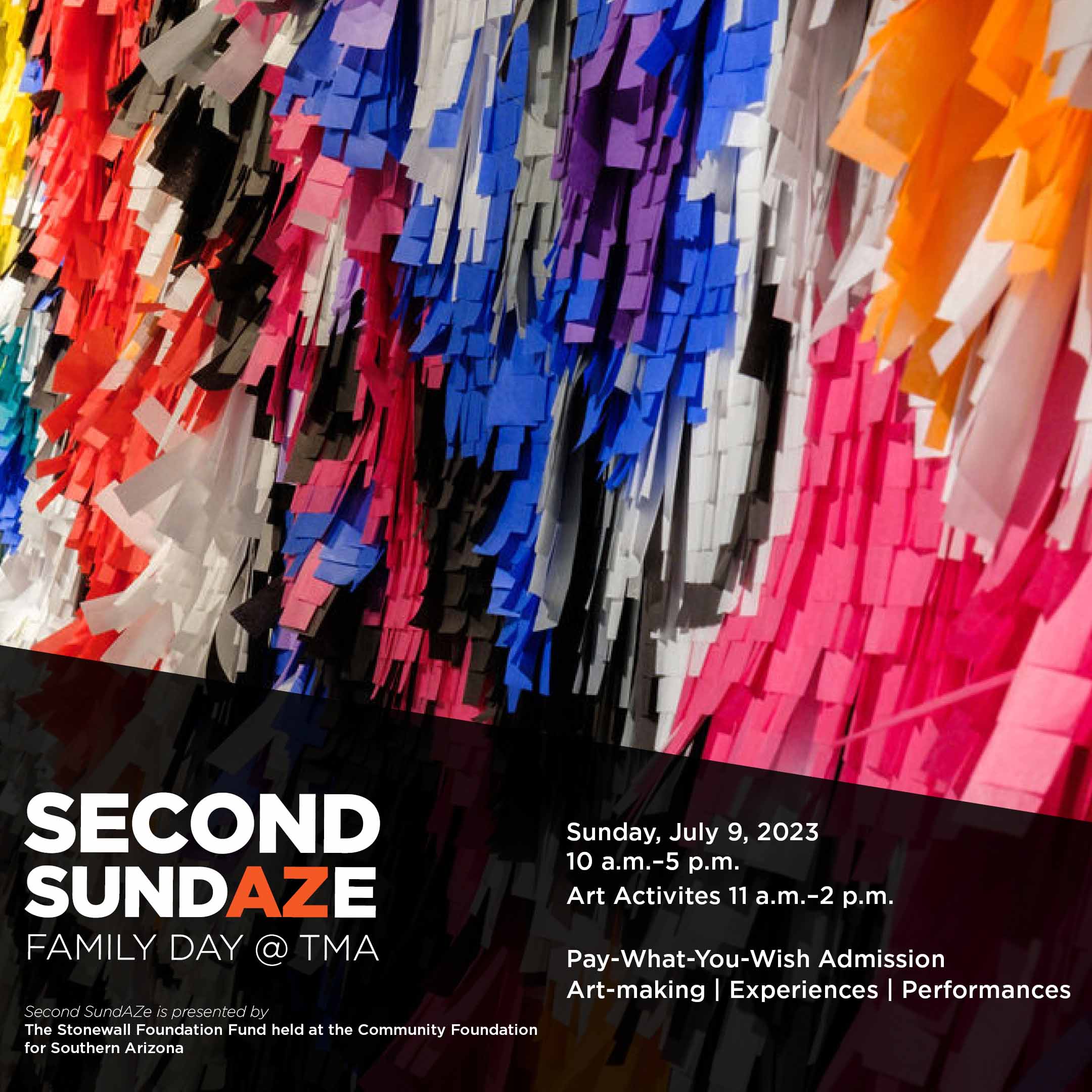 Second Sunday of every month 10 a.m.–5 p.m.
Activities 11 a.m.–2p.m.
Pay-What-You-Wish Admission
Art-making | Experiences | Performances
Docent Art Talks
Come celebrate summer at the museum with art and gallery activities, family yoga with Yoga Oasis, and tap into your talents with inspiration from the works on view in TMA's galleries. Friends and family are invited to create tissue paper collages and bubble art inspired by the work of Justin Favela in the current exhibition, Popol Vuh and the Maya Art of Storytelling. 
Second SundAZe is presented by The Stonewall Foundation Fund held at the Community Foundation for Southern Arizona.