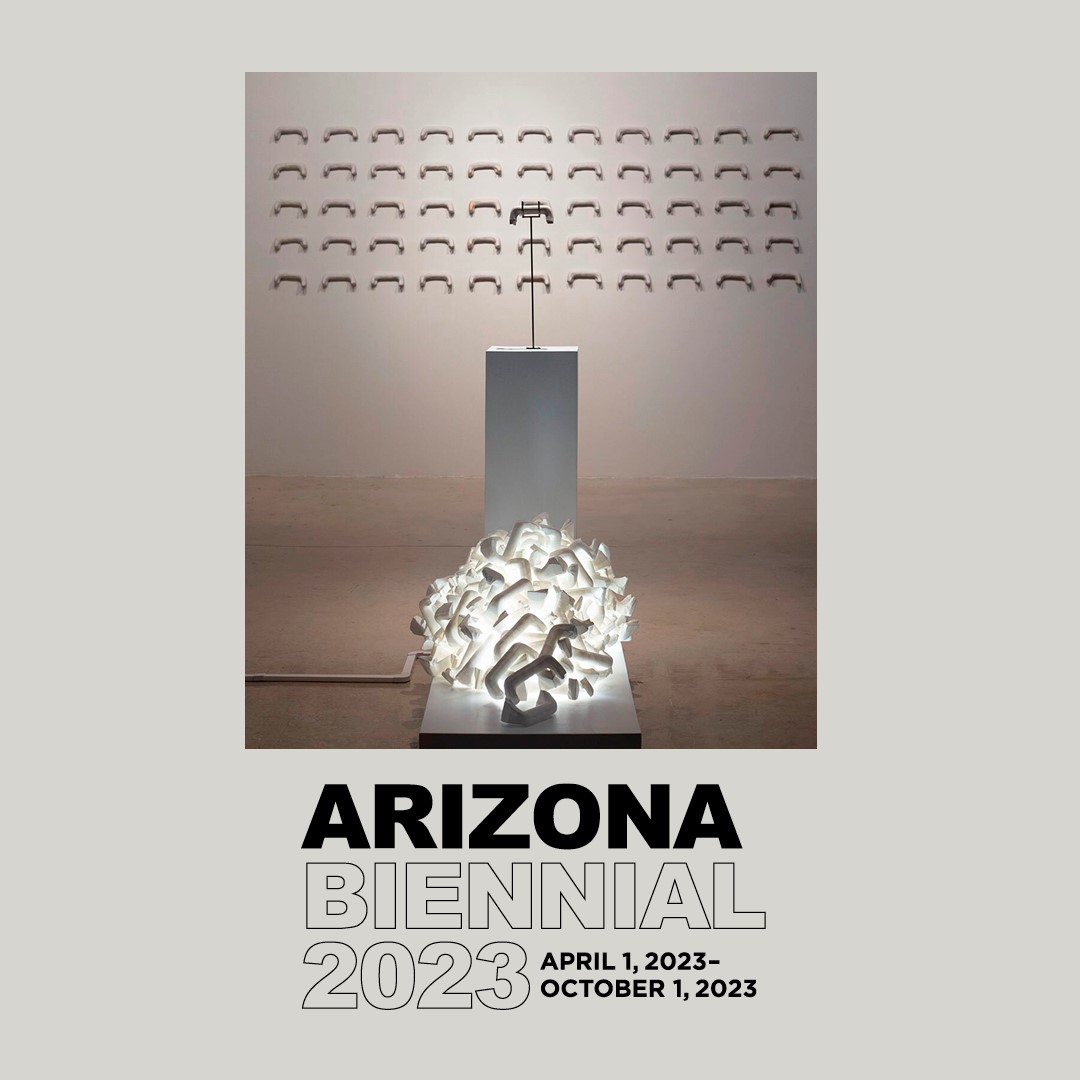 Be the first to see the new exhibition Arizona Biennial 2023. Members can enjoy musical entertainment by DJ Humblelianess, a cash bar, and meet several featured artists.
Arizona Biennial 2023 is presented by Alice and Paul Baker and the Tucson Museum of Art Contemporary Art Society. The 2022/2023 Exhibition Season at TMA is presented by Jim and Fran Allen, Jon and Linda Ender, James and Louise Glasser, and I. Michael and Beth Kasser. AC Hotel Tucson Downtown/Loveblock is the official hotel sponsor of TMA.
Image: Kaitlyn Jo Smith, Fixtures, 2021 Porcelain, PVA, wood, steel, 4 x 6 x 8 ft.